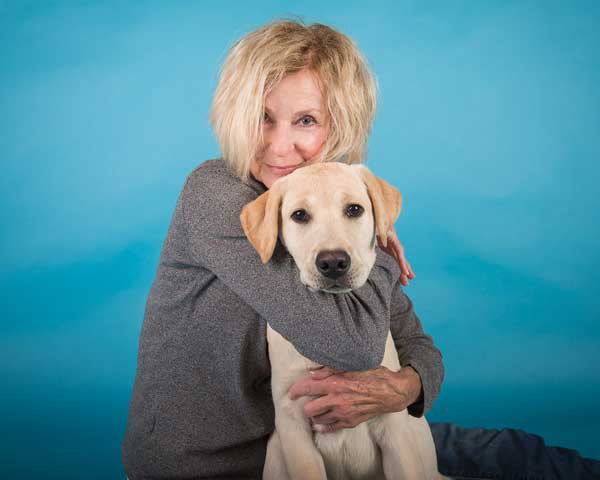 Pet Sitting & Pet Care
MARILYN DEVENNY – Founder
Marilyn spent the majority of her career in nursing, starting in OBGYN and surgery, and then as director of nursing at two facilities. Marilyn always had a passion for animals, especially horses, dogs and cats…and then 27 years ago fate stepped in with a message for her in the form of two abandoned dogs on the side of the road. She took those dogs in and found them loving homes. And then she did it again, and again and again for more lost pups and cats through a local rescue (Wags and Whiskers). Her kind disposition, nursing skills and love of animals made pet care a natural fit for Marilyn and For Paws Pet Sitting and Pet Care was born. After 20 years caring for pets, Marilyn's business continues to grow as she walks dogs for clients who are at work or away from home for days, stays in clients homes with their pets while they are away, provides in home medical support for client's cats and dogs, and partners with Allie's Walkabout to care for seniors, puppies and special needs dogs.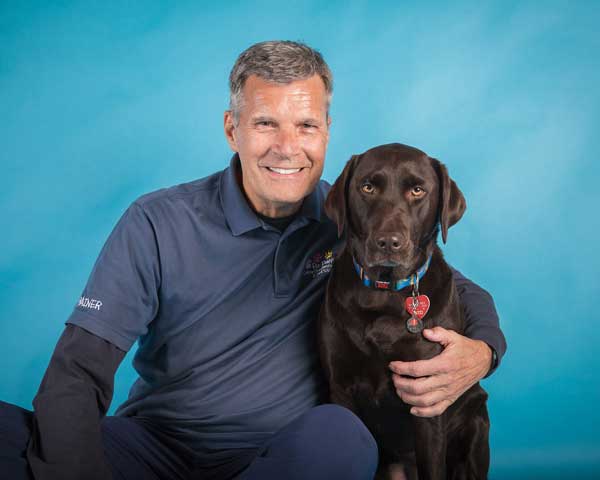 Canine Obedience Training
JIM DEVENNY – Founder | Certified Trainer
Jim has lived in the Northern Kentucky area most of his life. After a successful business career, Jim made the decision to follow his passion for animals and in 2012 became certified as a Canine Obedience Trainer. Following the Positive Reinforcement Method of training, he developed his own version of a Level's Training Method in 2016 and launched a new leg of For Paws (the Pet Sitting and Care business that his wife Marilyn launched in 1999). Before long, he partnered with Mary and David Clegg at Allie's Walkabout to offer training programs at their facility. In addition to leading weekly training classes, Jim is a Tester Observer for the Alliance of Therapy Dogs, Evaluator for AKC's Canine Good Citizenship, a Behavior Modification consultant for Boone, Kenton and Grant County Shelters and dog owners/parents (with reactive or aggressive dogs). Jim also supports children, students and elderly with their Therapy Dog and Service Dog Training programs. Jim continues his education as a dog trainer and behaviorist through advanced dog training, canine ethology and service dog training seminars, webinars and national association courses. Jim oversees and provides training and education for potential canine obedience trainers to become Assistant and Certified Canine Obedience Trainers with For Paws.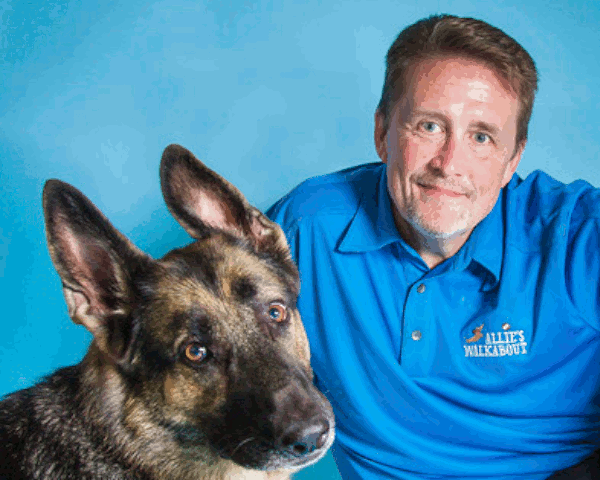 DAVID CLEGG – Certified For Paws Trainer
David, along with his wife Mary, daughters Audrey and Allie, owns Allie's Walkabout and has been working with dogs individually as well as in group settings for over 12 years. David is currently certified through For Paws and working to become a Certified Trainer with Certification Council for Professional Dog Trainers®. To accomplish this he'll complete over 300 hours of observed practical application plus pass the rigorous CCPDT exam. David is currently in Level IV training with his sweet girl Athena and assists and leads classes at all levels.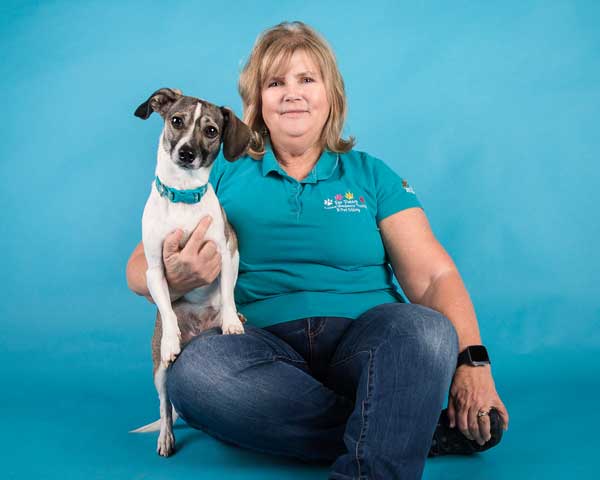 PATTI WESTPHAL – Certified For Paws Trainer
Patti joined For Paws Canine Obedience in 2016. She retired from teaching after 27 years and combined her teaching skills and love of dogs into a new adventure when she began an apprenticeship with Jim Devenny. In 2018 she became certified as a For Paws dog trainer. In 2019 she continued her education by studying and sitting for the CCPDT (Council for Certification of Professional Dog Trainers) exam. This is a nationally recognized organization for commitment to positive training methods with dogs. She passed the exam in November of 2019. She plans to continue her education with additional courses and seminars to keep bringing fresh ideas and skills to her For Paws students. She teaches all Levels of classes with For Paws and leads orientation sessions for new clients. Patti, her husband Jim, and 3 dogs; Taffy, Pepper and Jackie enjoy their country home and traveling.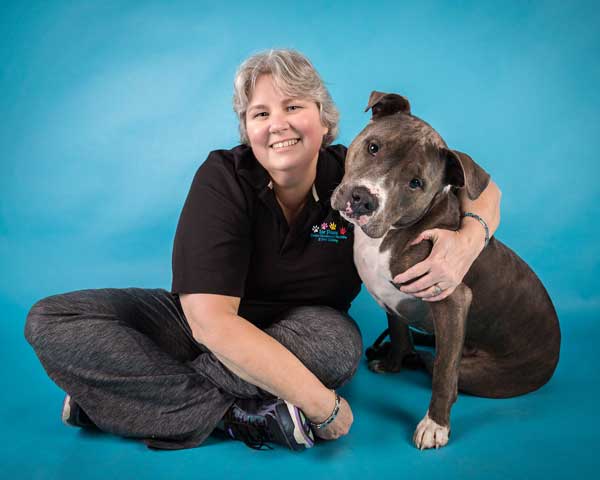 LORI SNIDER – Certified For Paws Trainer
Lori grew up on a farm surrounded by four legged friends – equine and canine. She has judged events such as the Equestrian Cross Country (KY Horse Park) and the 2016 Rio Olympics. Her love of dogs led her to adopt Casper, an eight week old Pit Bull that expressed a natural interest in being a Therapy Dog. She listened to Casper's call and enrolled in For Paws training. Casper is now a certified Therapy Dog.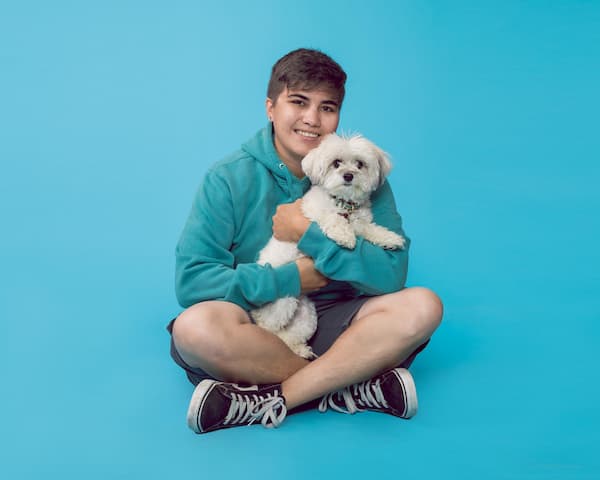 NOAH MILLER – Assistant For Paws Trainer
Noah comes from a small town in the Golden State of California. He has been interested in dogs since he was little and loves all animals. If he had to pick a dog that most resembled him, he would be a Golden Retriever mix. He moved to Kentucky to pursue love and dog training. Since his family told him he couldn't adopt or have all the dogs, he hopes to train all the dogs. He looks forward to meeting you and your four-legged companion.